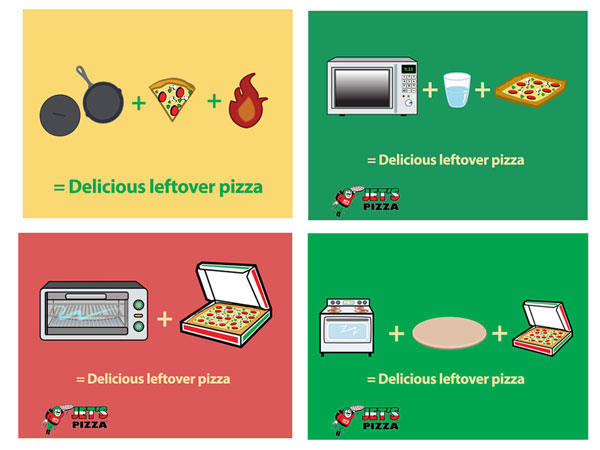 Facebook Image Posts
This was one of many series of posts to encourage engagement or education on the brand. This series of image posts was later accompanied by short videos that demonstrated pizza reheat methods.
This was one of cross platform social media contests I have been involved with. This was the most successful contest I was ever involved in with over 3,000 entries. The idea was originally mine, and as a group we refined it.

I lead the initial planning stages with a creative group deciding on slogans, the overall look, and the specific focus of the contest. I relied on my very talented coworker to come up with the final look and images for the contest.